What is Hydrogen Water Ceramic Ball?
Hydrogen water ceramic ball is sintered from natural mineral clay, negative ion ceramic materials, tourmaline, Maifan stone, and other 18 kinds of natural mineral materials& ultra fine mineral powder, by highly purifying, agglomeration, mechanical mixing and Low temperature baking technology.
It avoids oxidized invalid and dissolved solids by taking Nano-coating and micro poles communication technology. Many data show it provides H+ micro bubble water and make ORP OF 0MV~-500mv by breaking down water instantaneously into micro molecules.
Hydrogen water ceramic ball could also make alkaline water with PH of 8.5 or so. Parameter of dissolved H+ is about 600~1500ppb. It has integrated functions of making Kangen water, ORP water, alkaline water and micro molecule water.
It provides the more healthy alkaline water with hydrogen dissolved. It offers absolute mechanical filtration to 0.2 micron with the rejection rate of 99.9% to bacteria and cysts.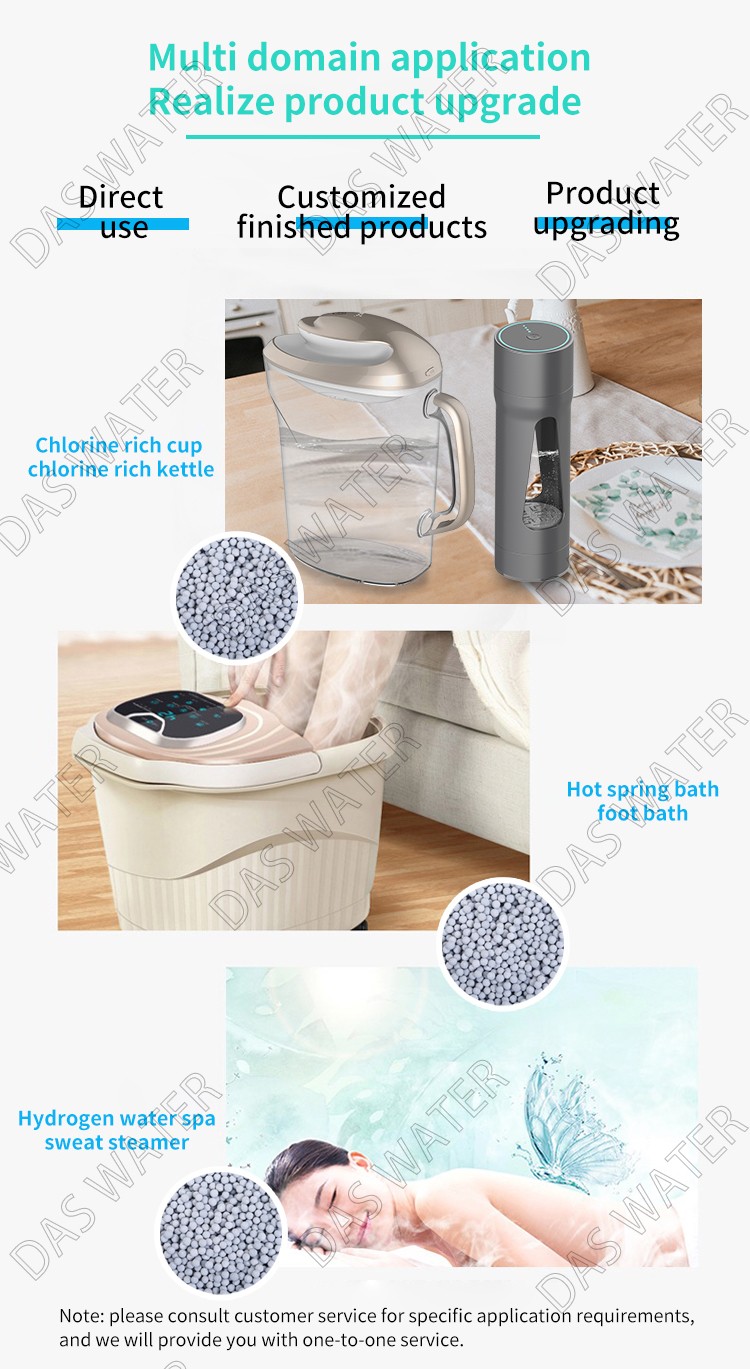 Properties
| | | | |
| --- | --- | --- | --- |
| Diameter | 2mm-10mm | H+ | 600~1500ppb |
| Apperance | grey spherical balls | ORP(mv) | >99% |
| Material | KDF ceramic ball | Application | Potable water filter; Household water purification for Bath & Cosmetic; washing vegetables |
| PH | 8 | Packing | 20kgs/carton |
Functions
1) Hydrogen ceramic ball generate alkaline water (PH 8.0 or above) which has antimicrobial and resisting bacteria effect.
2) It provides natural hydrogen water through electrolysis and makes micro bubbles.
3) It creates negative redox potential which activates water into smaller molecules.
4) The sufficient minerals and negative ions provide oxygen.
5) Hydrogen ceramic ball could remove metallic pollution and other impurities in the water
6) It removes hydrogen sulfide in water treatment.
7) With large amount of negative ions distributing into water, hydrogen ceramic ball could remove chlorine effectively.

Benefits of Hydrogen Ceramic Ball:
1. Antioxidant And Anti-inflammatory Properties
Studies show that drinking waters processed by hydrogen ceramic ball for a few weeks at a time can reduce reactive oxygen metabolites (ROMs) in the bloodstream. The result is a reduction in oxidative stress and inflammation, which effectively reduces cell damage and leads to an improved quality of life. Hydrogen ceramic ball water, through its power to combat oxidative stress, is a promising remedy for these and other diseases.

2. May Treat And Prevent Metabolic Syndrome
Early studies show that hydrogen rich water health benefits include staving off metabolic syndrome and reversing negative metabolic symptoms because of its ability to reverse the effects of oxidative stress on the body.

3. Slows The Development Of Neurodegenerative Diseases
Because it consumes a high level of oxygen, the brain is prone to oxidative stress. Hydrogen-rich water elicits effects in the brain that counter the ability of oxidative stress to kill dopamine cells and damage proteins.

4. May Treat and Prevent Insulin Resistance and Type 2 Diabetes
Recent studies demonstrate that hydrogen rich water health benefits include having a normalizing effect on glucose in the body. In combination with powerful antioxidant properties, hydrogen-rich water improves insulin circulation and sensitivity.

5. Improves Dental Health
Consuming hydrogen water has been proven to treat conditions associated with dental deterioration, such as periodontal disease, because of its ability to fight oxidative stress, in addition to its effective anti-inflammatory properties.

6. Combats Muscle Fatigue
One compelling study of male soccer players found that, by consuming hydrogen water before exercise, these athletes could reduce blood lactate levels and improve muscle function during exercise.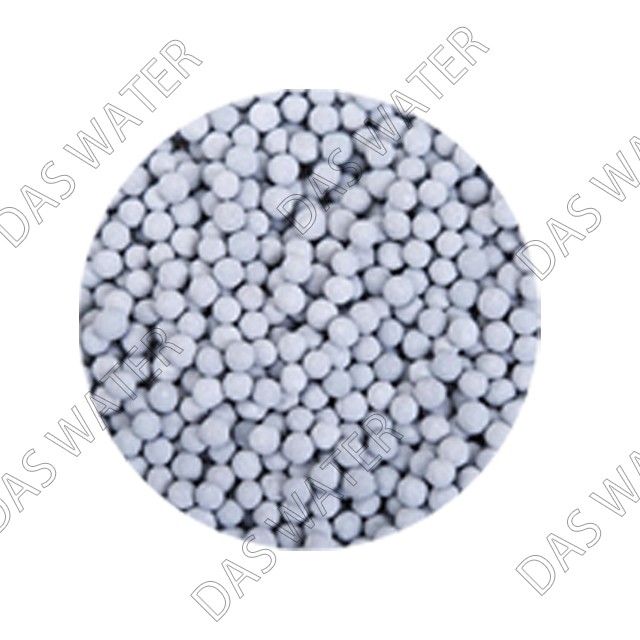 Test Data
Add 20.69g hydrogen ceramic beads into 500ml water

items

H+(ppb)

PH

ORP(mv)

TDS(mg/l)

3 min

0

7.4

20

5

10mins

690

7.7

-204

15

30mins

730

7.4

-286

33

60mins

827

7.5

-321

63

1080mins

844

10.2

-349

279

Refer to pure water ORP of 93mv
Add 20.80g hydrogen ceramic balls into 750ml water

items

H+(ppb)

PH

ORP

TDS(mg/l)

3 min

0

7.4

84

7

10mins

391

7.3

-68

20

30mins

676

7.4

-242

38

60mins

772

8

-331

58

1080mins

835

10.2

-344

244

Refer to pure water ORP of 93mv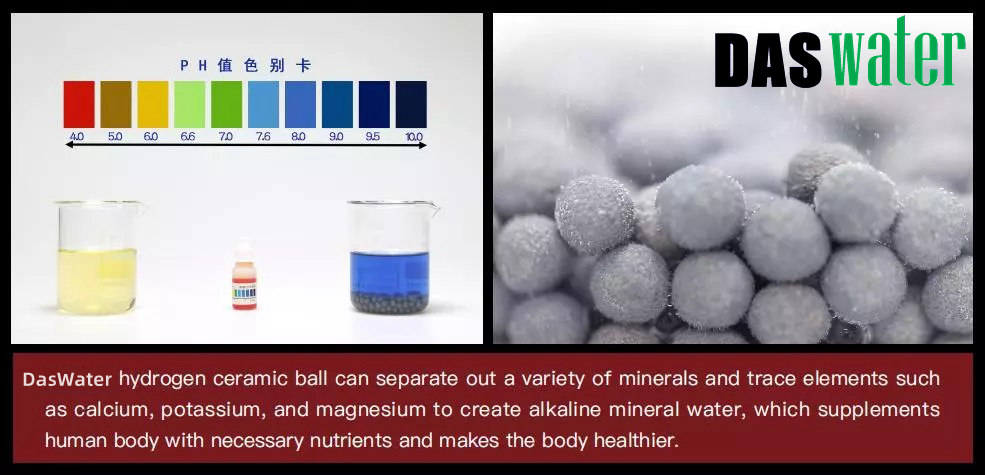 Add 25.10g bio hydrogen ceramic balls into 500ml water

items

H+(ppb)

PH

ORP(mv)

TDS(mg/l)

3 min

0

9.56

46

18

10mins

300

9.82

37

46

30mins

520

9.99

-36

75

60mins

780

10.12

-82

99

1020mins

1140




-350

339

Refer to pure water ORP of 145mv
Add 25.05g hydrogen ceramic sphere into 750ml water

items

H+(ppb)

PH

ORP

TDS(mg/l)

3 min

180

9.71

40

23

10mins

280

9.92

-20

34

30mins

560

9.99

-35

48

60mins

680

10.09

-98

74

1020mins

970




-328

295

Refer to pure water ORP of 145mv
Mr. Ma
Manager of Marketing Dept.
Whatsapp/Wechat: +86-13037600603
Or simply send Inquiry here. We will make reply with 24 hours.